Each donation funds a change towards a better world!
Unity Through Arts
IBAN: AT47 5300 0065 5403 0104  
BIC: HYPNATWW 

Kunst, Bildung & Integration

Verein, zur Förderung von Kunst, Bildung und Integration mit Hilfe des GRAMMY Musikers und Integrationsbotschafter Juan Garcia-Herreros.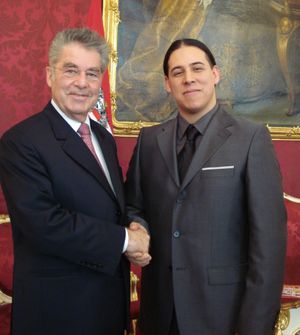 Aktivitäten: Konzerte mit lokalen und internationalen Künstlern, Musikunterricht, Förderung der lokalen und regionalen Gemeinschaft durch Musik, Integrationsarbeit

 

Arts, Education & Integration

Non-Profit organization supporting art, education and integration with the help of famous GRAMMY artist and Musical Ambassador of Integration Juan Garcia-Herreros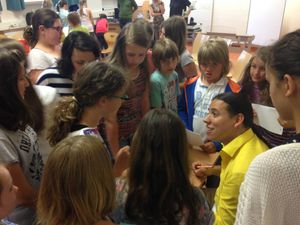 Activities include Integration through Arts, community work, workshops , masterclasses for creating collaborative concerts of international and local musicians

 

Artes, Educación & Integración

Asociación para la promoción del arte, la educación y la integración.
Guiado por el artista galardonado con el GRAMMY y embajador de integración Juan García-Herreros.